Skip to Content
Let's Chat
If you have any questions or you'd like to talk to us before your stay, we encourage you to reach out!
Wyndham Garden Fort Myers Beach
6890 Estero Blvd, Fort Myers Beach, FL 33931
Phone: (239) 316-4463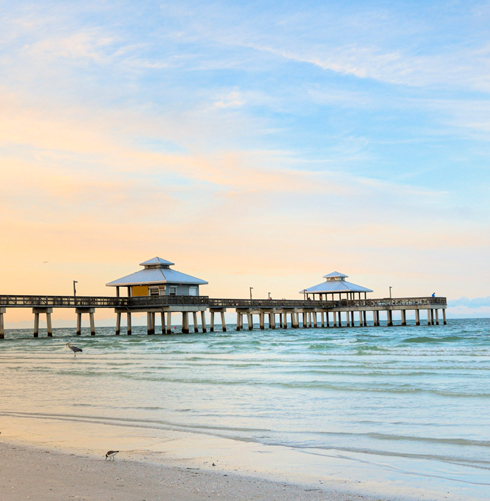 Contact Our Team
How To Get Here
Located just over 30 miles from Southwest Florida International Airport (RSW), you can reach Wyndham Garden Fort Myers Beach by following I-75 and taking the exit to Bonita Beach Road. Then, head west on Bonita Beach Road until it turns north and becomes Hickory Boulevard. From there, continue following the road onto Estero Boulevard. You will soon arrive at Wyndham Garden Fort Myers Beach on the left-hand side of Estero Boulevard, facing the water.
FAQ's
Is parking available at the resort?
Yes, we provide complimentary parking space for guests with overnight accommodations.
Do I need to rent a car?
Wyndham Garden Hotel does not provide airport transportation, so hiring a taxi or renting a car are the two best options to get to the hotel. The one-way taxi fare is approximately $60. If your visit is more than a couple of days, you may wish to consider a rental car, as there are attractions in the area you may wish to visit.
Taxi services:
Rental cars:
Most major rental car companies are represented at Southwest International Airport (RSW)
Fort Myers Beach Trolley Service:
There are two county trolley stops across the street one to the right at Santini Plaza and one to the left less than a block away, providing transportation to the popular Times Square and other areas of Fort Myers Beach and local communities. Passes are available for purchase on the trolley.
Can you recommend nearby golf courses?
What attractions are there in the area?
You can view the list of attractions here.
Is there a minimum age to check-in at the resort?
Yes. Guests must be a minimum of 21 years old to check-in at the resort.
Is there a daily resort fee?
No. We do not charge any type of resort fee.
Can friends and family visit me during my stay?
We reserve our amenities for the use of our registered guests. Non-registered guests may not be permitted based on expected occupancy. Restaurant, Tiki, and beach are open to the public. Our pool usage is for our registered guests only.
What is the dress code in your restaurants?
Resort casual/resort wear is allowed at our restaurant and Tiki Bar.
Are pets permitted at the resort?
Pets are not permitted at Wyndham Garden Hotel. If you prefer to travel with your pet, we recommend that you arrange boarding at the following local kennels:
Tails-A- Waggin Animal Hospital, 11960 Kelly Road, Fort Myers, FL 33908; (239) 482-6897
Coral Veterinary Clinic, 9540 Cypress Lake Drive, Fort Myers, FL 33919; (239) 481-4746
What time is check-in and check-out at the resort?
Our check-in time is 4 p.m. If your room is ready prior to that, we will be pleased to check you in. If not, you are free to pre-register at the front desk, store your belongings and begin to enjoy the resort from the moment you arrive. Check out time is 11 a.m.
What else should I bring?
We recommend a good sunblock (SPF 40 and above), hat, sunglasses, camera and beach toys for the kids. In the event you forget something, there are several convenience stores close to the hotel.
What are the in-room amenities?
Refrigerators
Some units have full kitchen
Microwave ovens
Refrigerators
In-room coffee service
Expanded cable TV
Data port phones
Hairdryers
Irons and ironing boards
Safes
Are beach chairs and umbrellas available?
Yes. Our partner Mid Island Water Sports has beach chairs and umbrellas available for $25.00 per day for two beach lounges and an umbrella.
Are there smoking rooms at the hotel?
No. All our hotel rooms and indoor areas are smoke-free. Smoking is not permitted in any of our hotel rooms. Florida is a smoke-free state under the "Florida Clean Indoor Air Act".
Does the hotel have an ATM?
Yes. There is one located in the hallway by the front desk.
Do you accept checks for payment?
Yes if received 14 days in advance of arrival.
Does the hotel cash checks?
No, we do not cash checks. There is a bank, BB&T 3 blocks to the North of the Hotel.
Where is the nearest grocery store?
Publix Supermarket is less than 2 miles North on Estero Boulevard, Fort Myers Beach. It is approximately a 4-minute car ride, or you may opt to take the trolley.
Is there a charge for WiFi?
No. Wi-Fi service is free at Wyndham Garden Hotel and available in and at facilities on the hotel property.